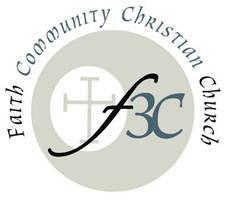 Remember to click on News for important notices.
Welcome to the F3C website!
Ever wonder what it means to follow Jesus or to make a difference in your world because of him? Well, you're not alone. In fact, you're not meant to be. What you will find here is a community of people who are committed to living it out as authentically as we can every day. We don't just go to church, we are the church. We're not into being pretentious or dogmatic. We just want to follow Jesus and let him make a difference in us and through us. If that is what you're curious about, join us.
Faith Community Christian Church