We don't just GO to church.
We ARE the church.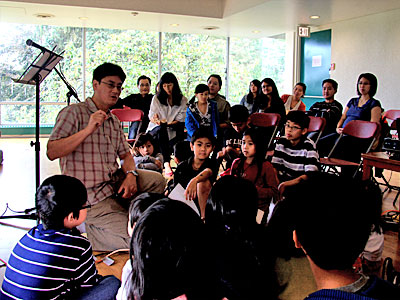 Sundays at 10:00 AM
(Please arrive by 9:45 AM)
4747 Dunbar Street (Dunbar Community Centre) Second Floor
Please note that there will be no service at the community centre on the following Sundays:
The Last Sunday of January as we attend Missions Fest.
The Last Sunday of May as the Dunbar Community Centre is holding the Salmonberry Days Festival.
The Sunday before British Columbia Day (First Monday of August) as we hold the church retreat then.
The Last Sunday of the year.
[Please note that the Dunbar Community Centre is normally Closed on Sundays.  The doors are sometimes locked so you may need to wait for an attendant to open the door for you.  Alternatively, you may also enter from the stairwell near the back entrance from the parking lot.]
Whether you have never been to a church service or have attended all your life, you are welcome at Faith Community! We have an open atmosphere where we sing, share, learn and grow together in the presence of God.
Our church meets in a community centre at the present and enjoys an intimate atmosphere while always being reminded that the church isn't a place but a people.
We believe that it isn't how you look on on the outside that counts but what is in you so you can dress as casual or formal as you like. Just come with a hungry heart.
Our worship includes music and liturgy from a breadth of Christian current and historical traditions, Biblical teaching, and a time of open sharing, questions, discussion and prayer that culminates in observing holy communion together.
The worship service is only one part of the Christian life. We therefore strongly urge those who attend to be a part of our discipleship groups so that they can grow deeper beyond Sunday worship services.
We have Children's Ministry in conjunction with our service so children are more than welcome! Children join with the adults at the start of service and are have their own worship after the Children's sermon. Children under 3 and their parents are welcome in the service so that they can participate in worship as much as possible.  We are less concerned with decorum and more concerned with inclusion in this matter!